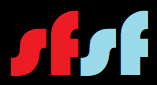 95. David Bowie, "Blackstar" (2015):
"Blackstar" was released shortly (like, two days) before Bowie's death, and the lyrics seem to reference his impending fate: "Something happened on the day he died …. How many times does an angel fall?" The lyrics don't mention Major Tom, but the video – with the production of which Bowie was closely involved – begins with an apparently dead astronaut marooned on a distant planet under a black sun, and later we see his skeleton plunging into this black sun – Major Tom's final farewell to his fans. (We're not quite done with Bowie yet, though. One more day of Bowie to go.)
Songs can be about more than one thing, of course; and some of the video's visuals, particularly in connection with the line "On the day of execution, only women kneel and smile" have been interpreted as a reference to ISIS, whose exploits Bowie followed with hostile interest.
The video's button-eyed Bowie and his button-eyed scarecrows are also reminiscent of Neil Gaiman's Coraline:
96. Ayreon, "Into the Black Hole" (2000):
Another song about a black sun and impending death ….