[cross-posted at BHL, POT, and Facebook (1, 2, 3)]
A good thing just arrived by mail – a first edition of Francis Dashwood Tandy's 1896 free-market anarchist classic Voluntary Socialism, autographed by the author. And for only $25! Usually those go for over $400, even if not autographed. I've grossly exploited some online bookseller, and I'm fine with that.
Full disclosure: I'd intended this as a gift (I won't say for whom) but I've selfishly decided to keep it. (Tandy, as a Tuckerite egoist, would no doubt approve.)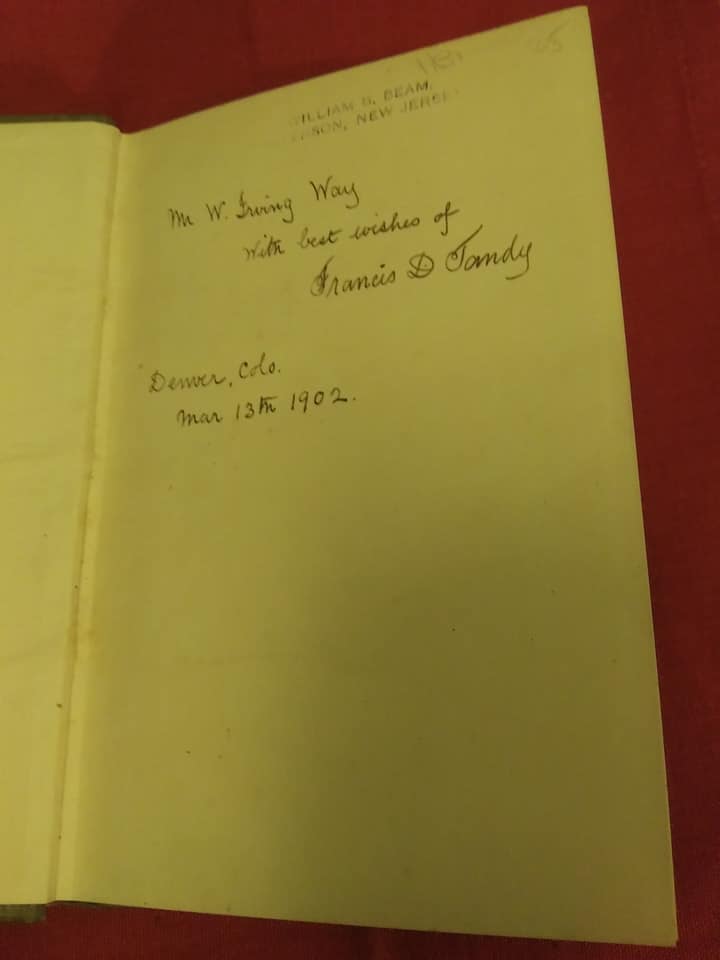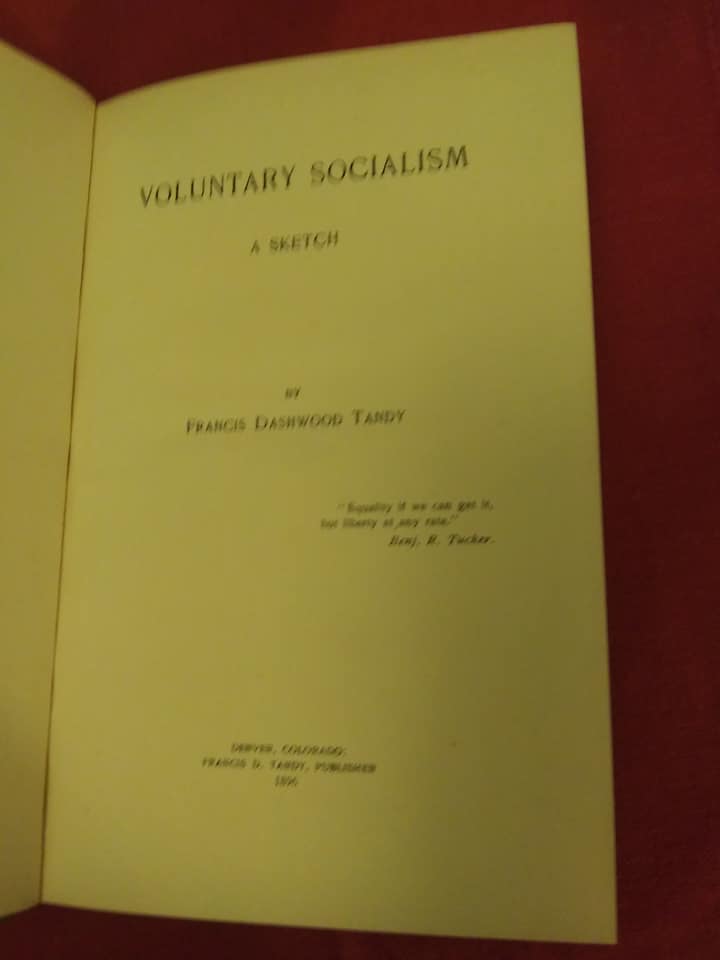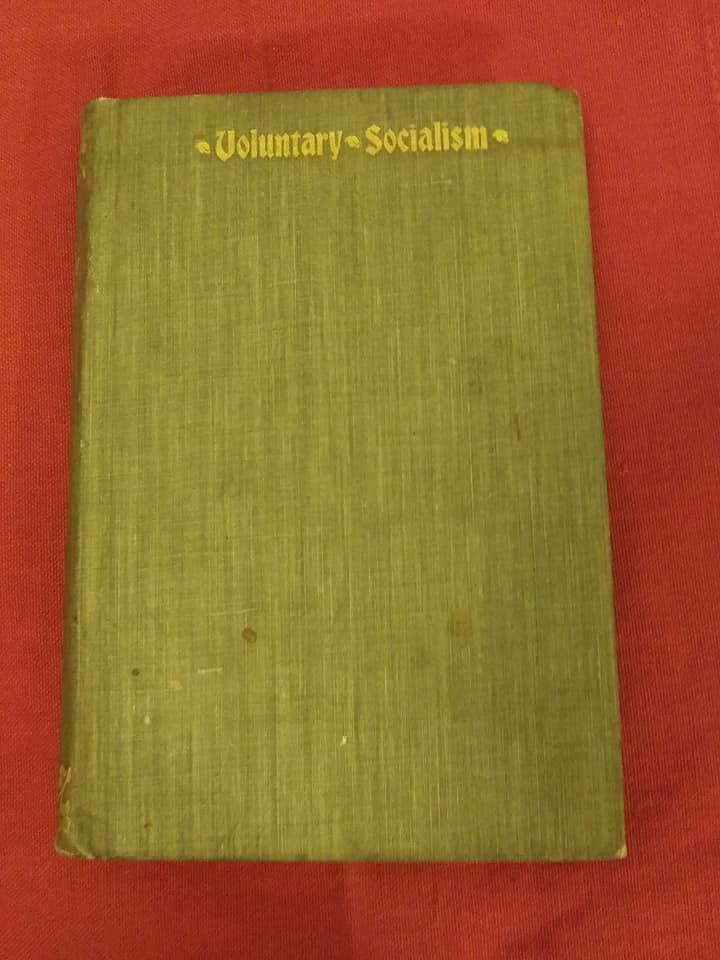 "W. Irving Way" might be Washington Irving Way, founder of Way and Williams Publishers. (And he has an Oz connection.)
This Tandy volume is now one of my three favourite autographed-libertarian-classics-by-dead-authors in my possession. (I specify "dead authors" because if I own an autographed copy of one of YOUR works, dear reader, then naturally I cherish it far more. Possibly.)
The other two are this very pro-mercantile mediaeval-era historical novel by Isabel Paterson …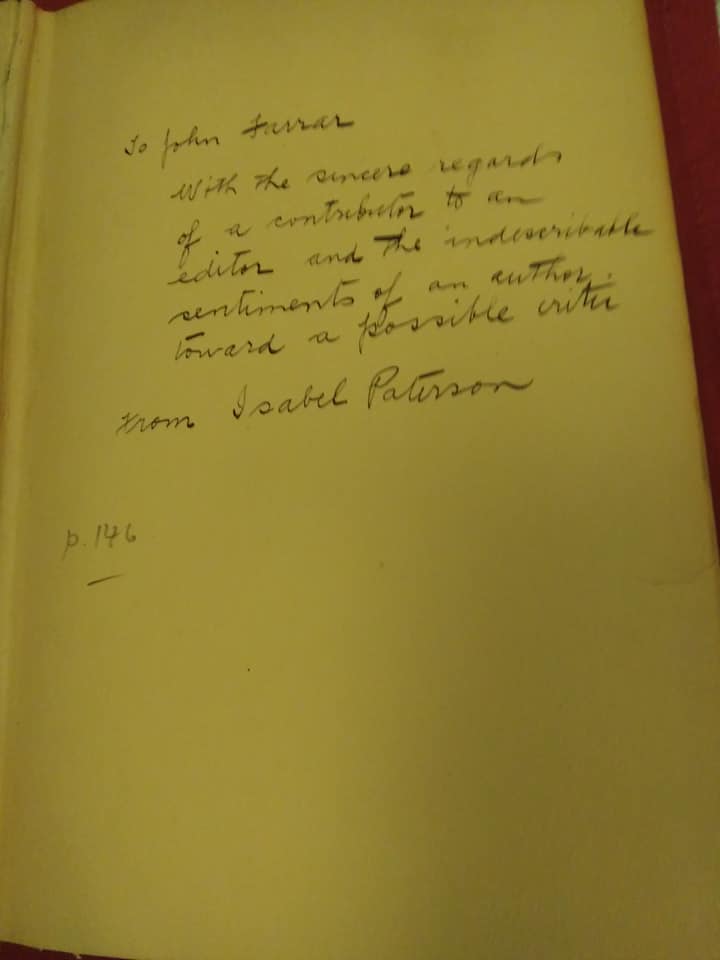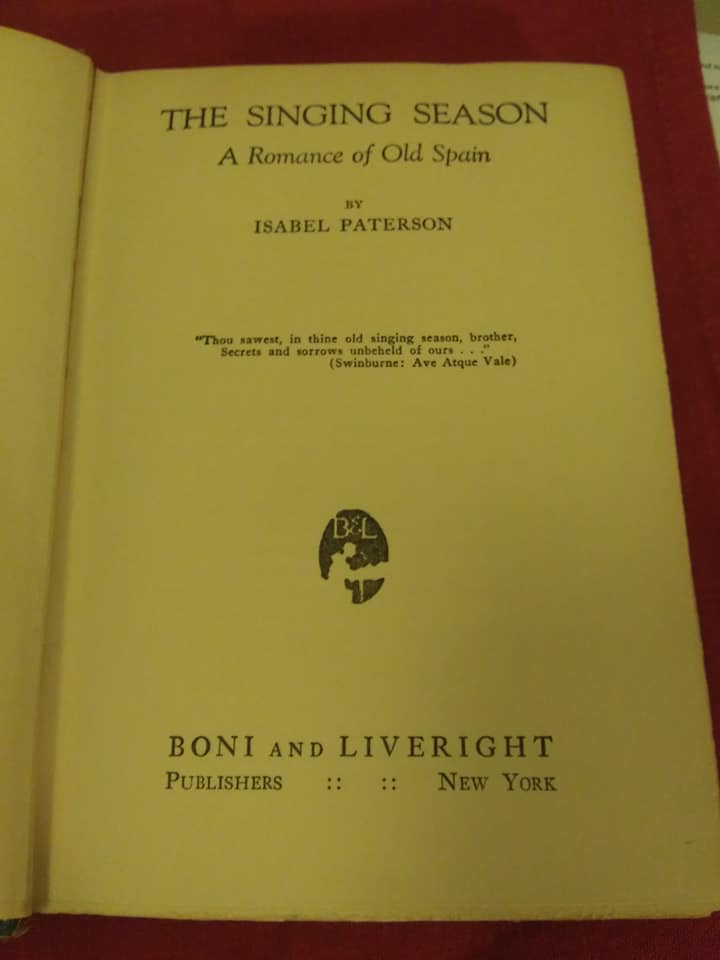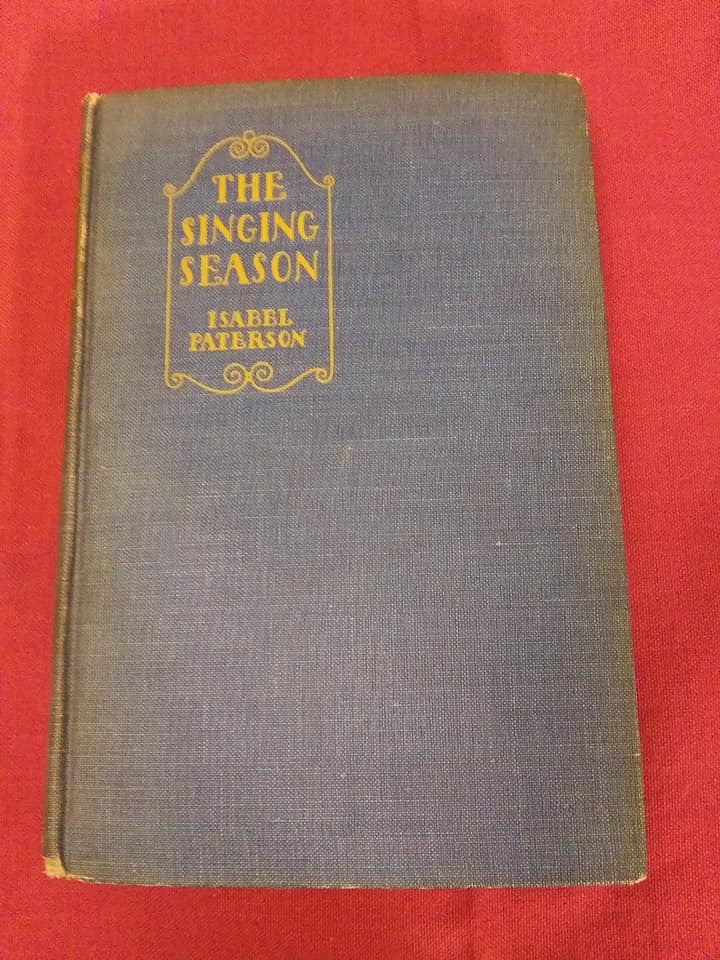 (The "John Farrar" to whom Paterson signs the book is presumably the one mentioned here.)
… and this copy of Gustave de Molinari's book on compulsory education: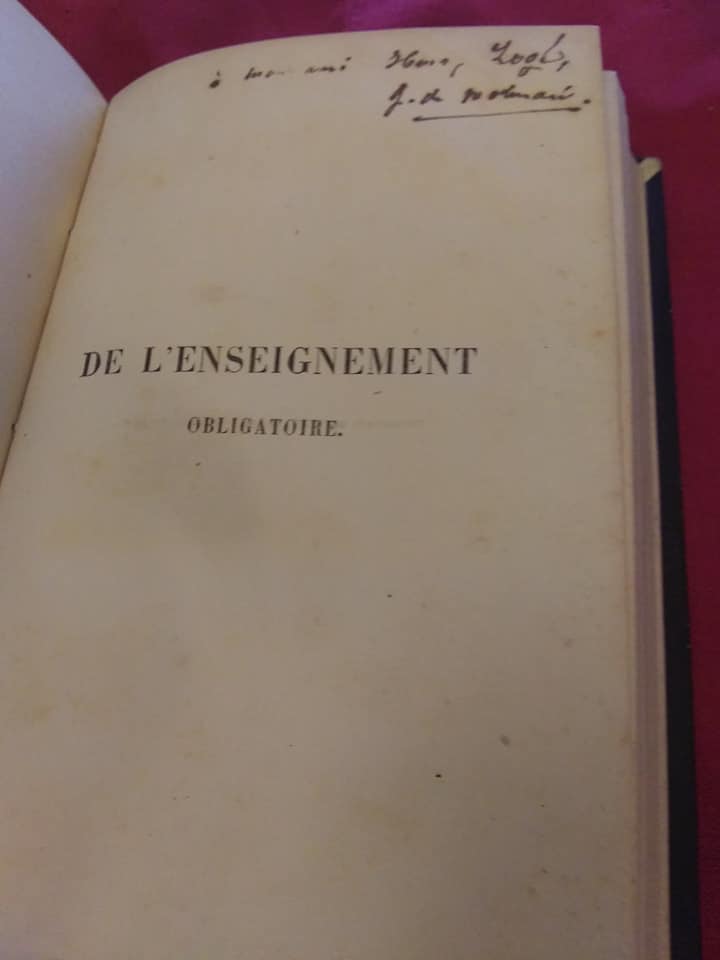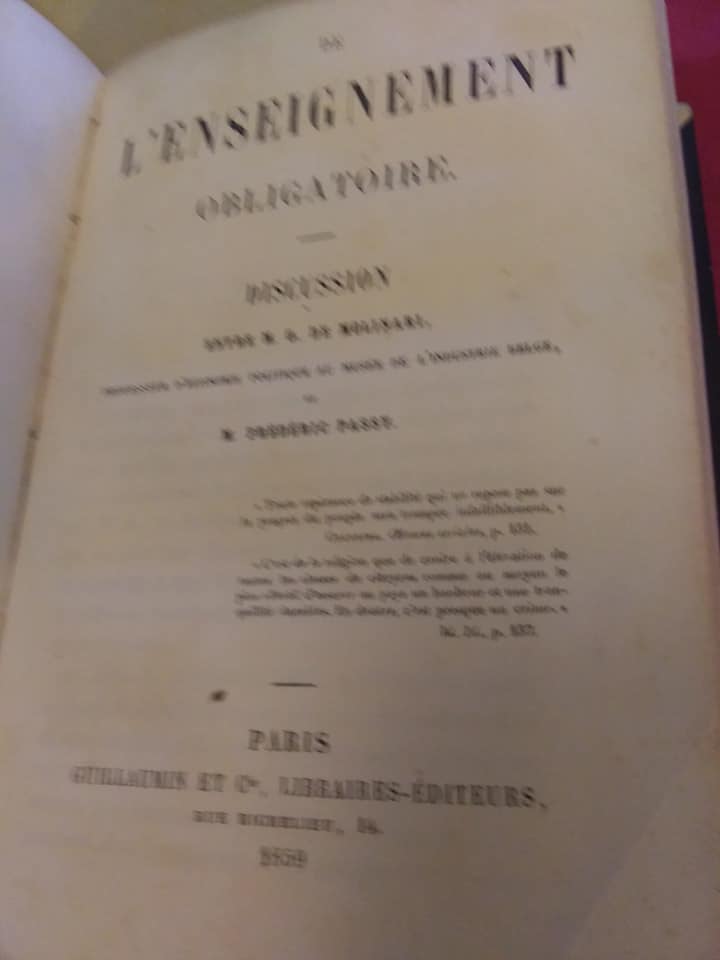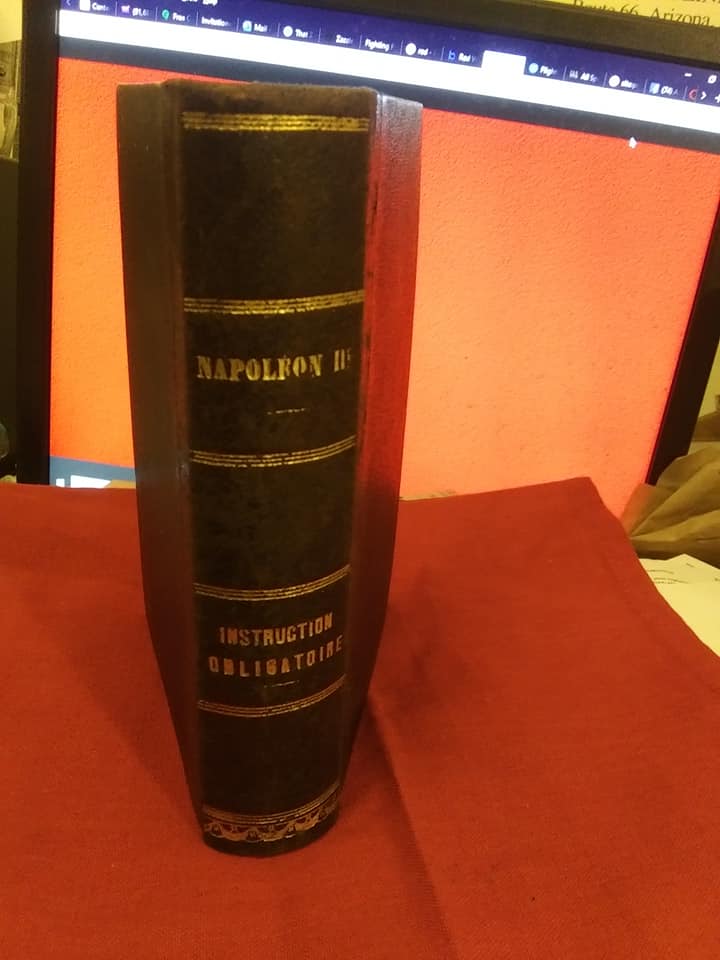 (It's not by Napoleon III. It's just bound together with Molinari's book on Napoleon III, for no obvious reason. But the autograph occurs at the opening of the education book – a debate with Frederic Passy, who is incidentally useful as an answer to the trick trivia question "who was the first libertarian economist to win a Nobel Prize?" – a trick question because it wasn't the economics prize.) (I don't think the seller noticed it was autographed, since it's not at the beginning.)
I can't quite make out to whom Molinari has signed the book. First name Henry, but what is that last name? Logh?
(Sorry for title page blurring, but at least no autograph blurring.)