Archive | August 29, 2019
From The Three Sisters to The Two Brothers ("Animated Tales of the World," 2001), from Russia:
---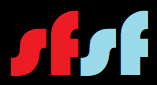 Two anti-musical dystopias:
133. Simon and Garfunkel, "The Sound of Silence" (1966):
134. Rush, "2112" (1976):
Rush's adaptation of Ayn Rand's Anthem, with the protagonist's rediscovery of the light bulb replaced with a rediscovery of the guitar.
This song has the very un-Randian problem that the bad guys sound cooler than the good guy ….
---
---