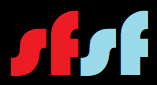 Stay away from the future
back away from the light
it's all deranged
no control ….
I shall live my life on bended knee
if I can't control my destiny ….

I believe I can see the future
'cause I repeat the same routine
I think I used to have a purpose
then again that might have been a dream ….
I just do what I've been told
I really don't want them to come around ….
93. David Bowie, "No Control" (1995):
94. Nine Inch Nails, "Every Day Is Exactly the Same" (2005):