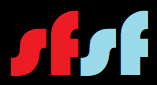 Two songs of unreachable utopias. Both more fantasy than science fiction – but I warned you from the start that my application of the rules would be somewhat relaxed.
83. David Bowie, "When I Live My Dream" (1967):
I also never promised all the songs would be good. Some of Bowie's pre-"Space Oddity" work is kinda bland:
84. Donovan, "Atlantis" (1968):
Know, O prince, that between the years when the oceans drank Atlantis and the gleaming cities, and the years of the rise of the Sons of Aryas, there was an Age undreamed of, when shining kingdoms lay spread across the world like blue mantles beneath the stars ….