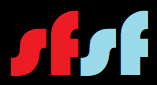 Two songs about gigantic, multi-armed entities who have departed:
81. David Bowie, "Glass Spider" (1987):
82. Leslie Fish, "Where, Oh Where Has Cthulhu Gone?" (1996):
Fish's line "The old god woke at once and screamed" seems like it might be a callback to the lines "Then once by man and angels to be seen, / In roaring he shall rise and on the surface die," in Tennyson's almost-sonnet "The Kraken" – which in turn was very likely an influence on Lovecraft's original conception of Cthulhu in the first place.