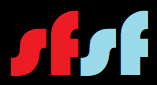 As an appropriate homage to Bowie's Man Who Fell to Earth – two songs about an alien trapped on earth:
100. Pixies, "Motorway to Roswell" (1991):
101. GWAR, "Lust in Space" (2009):
"Lust in Space" is not about lust (except in the Augustinian sense of overweening desire for something other than God) and does not take place in space (except in the sense of spatial extension). Discuss.