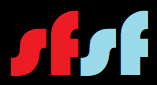 Two songs about trying to survive nuclear fallout. (Bowie's "When the Wind Blows" is from the soundtrack of the film of the same name.)
60. David Bowie, "When the Wind Blows" (1986):
61. The Postal Service, "We Will Become Silhouettes" (2005):
The ending of this video looks to me like it might have been filmed in Joshua Tree National Park. And the final scene reminds me of the final scene of Revenge of the Sith (partly because of the clothing):
In other news, the Bowie/sci-fi connection continues with this latest development.