Continuing the theme of Celtic sorcery, and children of unknown and/or magical parentage, from Y Mabinogi and Ewenn Congar, we have Merlin and the Dragons ("Animated Tales of the World," 2004).
This version oddly leaves out (apart from a cryptic closing reference to the modern Welsh flag) the whole point of the story, which is what the red dragon's triumph over the white symbolises: namely, Merlin/Myrddin's prophecy of the triumph of the Britons over the Saxons. (It also has Merlin engage in a bit more dragon-riding than I recall from the original, but I suppose that's excusable poetic license. Leaving out the prophetic meaning is not so excusable, especially since that prophecy eventually gets linked up with the Arthur legend.)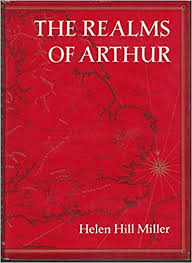 I remember my mother reading a version of this story aloud to me (actually onto our then newly acquired cassette player, though I'm sure the cassette is long lost, and would likely be unplayable even if it weren't) out of Helen Miller's book The Realms of Arthur (not to be confused with more recent books of the same title) when we were living in San Diego, thus when I was between 8 and 10; I even seem to remember the section of the library where we picked it up – on the right-hand side upon entering, where I believe recent acquisitions were displayed (though whether it was the Ocean Beach library or the Point Loma library I can't say, as we used both regularly; I'm not sure why I haven't revisited either library on my various trips back in recent years).