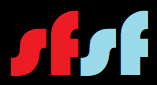 Two non-Bowie songs this time, but the first one counts as Bowie because I'm also including Bowie's cover of it. Incidentally, Bowie not only covered it but reportedly based the name "Ziggy Stardust" on its author, the Legendary Stardust Cowboy (Norman Odom), though the two don't really seem to share an aesthetic:
11. Legendary Stardust Cowboy, "I Took a Trip on a Gemini Spaceship" (1968)
Yes, the song's title says "spaceship" (and "on") but the lyrics say "spacecraft" (and "in"). I can't help it.
As for the line "I shot my spacegun / and I thought about you" – well, that could mean either that he's masturbating to thoughts of the addressee, or else that he's fantasising about killing the addressee. (Or possibly has already killed the addressee: "I looked way back: / the stardust trail / leading back to you / What did I do?")
The whole thing comes across as rather less creepy in Bowie's 2002 cover:
12. Nick Cave with Grinderman, "Man in the Moon" (2007):
If the above song was a morose, lonely ballad of separation-by-space-travel from the standpoint of the person who left, this next one is a morose, lonely ballad of separation-by-space-travel from the standpoint of the person who was left. Though the line "That's what I was often taught" immediately makes one doubt that his father's disappearance had anything to do with outer space: