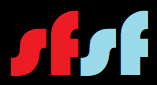 Six more songs about alien visitation, plus one song about a mistaken case of such:
181. Woody Guthrie (composer, 1950), Billy Bragg and Wilco, "My Flying Saucer" (1999):
182. Pink Floyd, "Let There Be More Light" (1968):
This song references the 11th century English rebel Hereward; A.E. Van Vogt's novel War Against the Rull; the 1956 Mildenhall airbase UFO incident; and the Beatles:
Related (?):
Goethe's dying words were also "more light!" – though he seems to have been asking only for the window to be opened.
183. Ramones, "Zero Zero UFO" (1989):
184. Porno for Pyros, "Pets" (1993):
185. Killers, "Spaceman" (2008):
186. Jimi Hendrix, "Third Stone From the Sun" (1967):
187. Joe Diffie, "Third Rock From the Sun" (1994):
As noted above, this one's about a mistaken case of alien visitation. But it's still sort of science fiction, because it's about … causality!