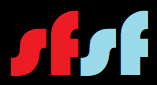 Three songs about evil robots:
226. Gary Numan & Tubeway Army, "Down in the Park" (1979):
227. Flaming Lips, "Yoshimi Battles the Pink Robots, Pt. 1" (2002):
228. Garbage, "The World Is Not Enough" (1999):
This song isn't science-fiction, but the video is.
What's amazing about the song itself, though, is how it manages simultaneously to be utterly a James-Bond-style song and yet utterly a Garbage-style song. It would not have occurred to me to ask Garbage to do a James Bond song, but damn.