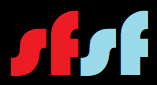 In honour(?) of the Fourth of July, two rather sanguinary songs about revolutions, in the wake of a global overpopulation crisis and a nuclear war respectively. The two songs share a determined indifference to the schemes of rulers: "We are not your friends / we don't give a damn for what you're saying," says one; "if now we don't obey you / why should you find it strange? / we lived this long without you / and we see no need to change" says the other.
As for the ending of "We Are Hungry Men" – well, what's the Fourth of July without a picnic?
7. David Bowie, "We Are Hungry Men" (1967)
8. Leslie Fish, "Hello! Remember Us" (1989)
Leslie Fish is perhaps America's most prominent filksinger. ("Filksongs," originating as a typo for "folksongs," are a type of genre-related songs based within science-fiction fandom.) She's also an anarchist, as you might guess from this next song.
Imagine "Hello! Remember Us" as a sequel to Dr. Strangelove (where the ruling elite retreat underground as the world burns), and a fulfillment of that film's closing promise: "We'll meet again."
More complicatedly, we could see it as almost a sequel to Atlas Shrugged, from the standpoint of everyone left outside Galt's Gulch during the collapse. "We are going back to the world," says Galt at the novel's end. Oh yeah? those who survived the collapse might be imagined as replying to those seeking to "claim [their] kingdom": "We know what dreams you harbored / come kiss them all goodbye."