The Molinari Institute is delighted to announce that it has been declared by the IRS to be a tax-exempt 501(c)(3) nonprofit organisation; hence donations to the Molinari Institute – and thus to the Institute's media center, the Center for a Stateless Society – are tax-deductible.
To quote from the IRS's determination letter, dated 2 April 2015:
We're pleased to tell you we determined you're exempt from federal income tax under Internal Revenue Code (IRC) Section 501(c)(3). Donors can deduct contributions they make to you under IRC section 170. You're also qualified to receive tax deductible bequests, devises, transfers or gifts under Section 2055, 2106, or 2522. … We determined you're a public charity under the IRC section [509(a)(2)].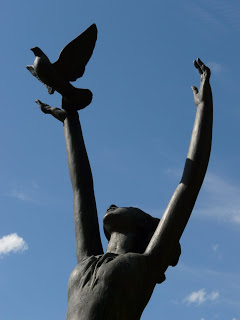 The mission of the Molinari Institute is to promote understanding of the philosophy of market anarchism as a sane, consensual alternative to the hypertrophic violence of the State. The Molinari Institute hosts an online open-access library of rare libertarian classics, including new translations of 19th-century French works, and publishes two periodicals: a magazine, The Industrial Radical, and an academic journal, the Molinari Review. The Molinari Society, a daughter organisation, hosts annual symposia at the Eastern and Pacific Divisions of the American Philosophical Association.
The Center for a Stateless Society (C4SS), an autonomous extension of the Molinari Institute, develops and publishes timely written commentary on current events, research pieces and other content from a market anarchist perspective. Each week the Center submits several op-ed pieces to thousands of newspapers and other media outlets globally, and has received about 2500 mainstream media pickups since 2010. The Center's student affiliate network, the Students for a Stateless Society (S4SS), offers opportunities for campus outreach and activism.
Future projects for both the Institute and the Center include book publishing (both classic and original works), conferences, courses (online and otherwise), new translation projects, and media presentations.
Both the Institute and the Center are part of the Alliance of the Libertarian Left, which opposes statism, militarism, cultural intolerance, and the prevailing corporatist capitalism falsely called a free market. The Alliance's Distro, in partnership with the Institute and Center, produces and distributes zines and booklets on anarchism, market anarchist theory, counter-economics, and other movements for liberation.
You can donate to support the work of the Molinari Institute here, and the work of the Center for a Stateless Society here.