I made this! You can buy it! You should totally buy it in ridiculously large quantities!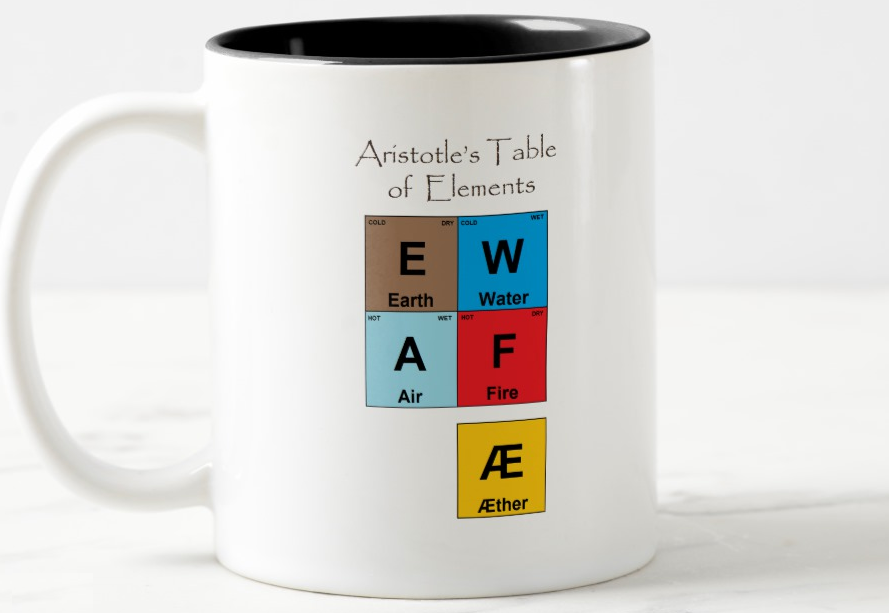 Modern periodic tables of elements are so cumbersome and messy – get back to the simplicity of the original, with Aristotle's four terrestrial elements (Earth, Water, Air, and Fire) and one celestial element (Æther).
Want to get this image on a mug, poster, t-shirt, button, etc.? Check out my new Zazzle store.
And please consider sharing this post and/or link with your Aristotelean (or otherwise susceptible) friends.