[cross-posted at C4SS and BHL]
My chapter on "Anarchism and Libertarianism" is forthcoming in Nathan Jun, ed., Brill's Companion to Anarchism and Philosophy (Leiden: Brill, 2017), at the usual insane Brill price. In the chapter I explore the relationship between libertarianism (in the free-market sense) and the anarchist movement, including the question whether anarcho-capitalism counts as a genuine form of anarchism. (My C4SS colleague Kevin Carson has a chapter in the book as well.)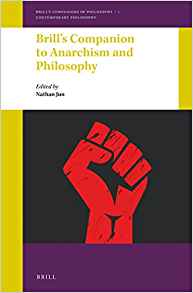 According to the publisher, I'm only allowed to make 25 hard copies of the chapter – but I'm also allowed to post a copy online, so long as it's on my personal website. That seems to me a bit like saying "No smoking allowed in this room, but it's okay to set the bed on fire." But okay, here's a link to the chapter.
(My reference to capitalist labour markets as "oligopolistic" was supposed to be "oligopsonistic." The editors changed it to "oligopolistic," which of course has the opposite meaning; I changed it back in galleys, but it ended up "oligopolistic" in the final published text nonetheless. Sigh.)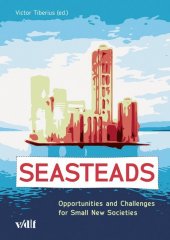 I also have a chapter on "Minarchism on Seasteads" in Victor Tiberius, ed., Seasteads: Opportunities and Challenges for Small New Societies (Zurich: VDF, 2017). I explore options for constraining a seastead minarchy (essentially by incorporating as many anarchist features as possible; those who remember my articles from the FNF/LNF days will find my proposals familiar). Here's the link.
(The version I've posted is the galley proofs with my corrections. No, of course the corrections did not make it into the final published text. Sigh again.)