Archive | March 18, 2015
[cross-posted at C4SS]
In an anti-libertarian rant titled "You're Not the Boss of Me! Why Libertarianism Is a Childish Sham," David Masciotra charges that libertarianism amounts to the petulant selfishness of a child who resents all restrictions on his or her behavior.
Masciotra conveniently focuses on libertarians' saying "you have no right to impose stuff on us," while ignoring its corollaries "we have no right to impose stuff on you" and "you have no right to impose stuff on them." But then it's a bit harder to spin the latter two as childish selfishness.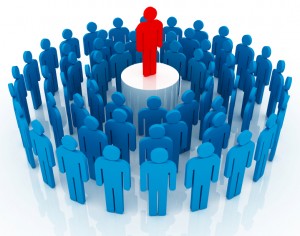 Judging from what he writes and where he writes it, I reckon Masciotra fancies himself a man of the left. There was a time when "Dump the Bosses Off Your Back" was a popular leftist slogan. But the idea of a society without bosses seems to carry no charm for Masciotra.
It's also telling that Masciotra sees libertarian opposition to being bossed as in tension with "bonds of empathy and ties of solidarity." Apparently, for Masciotra empathy and solidarity are impossible among equals, and can exist only between benevolent shepherds and their docile, subservient flocks. Libertarians, by contrast, see empathy and solidarity as realized in their fullest and healthiest form between free and equal persons in voluntary, uncoerced, unbossed association.
It seems a safe bet that anyone who ridicules resentment against bosses either is a boss, or aims to be a boss, or wants to curry favour with the bosses. But here at C4SS, our attitude toward bosses — be they politicians and bureaucrats, or corporate beneficiaries of state privilege — is: dump 'em. In a truly libertarian world, no one will be the boss of anyone else.
[Note: for longer discussion of Masciotra's article, see Sheldon Richman and Kevin Carson.]
---